PREQUEL TRILOGY
Episode I
The Phantom Menace
The Virtual Edition
Episode II
Attack of the Clones
The Virtual Edition
Episode III
Revenge of the Sith
The Fans' Virtual Edition
The Spies' Virtual Edition
Trailers
SEQUEL TRILOGY
PORTAL SITE
The Virtual Edition
Episode VII
Plague of Doom
The Virtual Edition
Episode VIII
The Darkness Within
The Virtual Edition
Episode IX
Title tba
The Virtual Edition
Map of the Star Wars

by Nathaniel Reed, 9/2005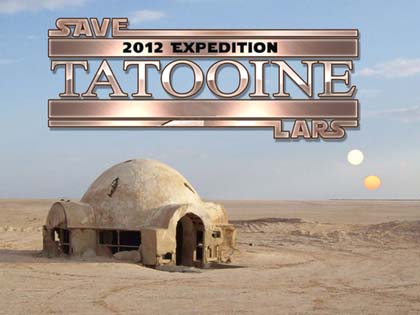 The Prophecy
And in time of greatest despair, there shall come a savior, and he shall be known as : THE SON OF THE SUN.
And he shall bring Balance to the Force.
"Journal of the Whills, 3:12"
Welcome to
Nathaniel Reed's


:: A trilogy of fan-fic set after Episode VI Return of the Jedi, and inspired by George Lucas' historical draft concepts ::
January 2013
Leia and Han prepare to lead the attack against Kessel !
27th January 2013
In our virtual edition storyline for Episode VII : Plague of Doom, the Galactic Alliance military has briefed the counter-strike against the Imperial operations on the Hutt mining world of Kessel.
Leia Solo presents her Devil Group of rookie Jedi pilots to the generals Rieekan and Dodonna, who are impressed with what they see. They endorse her request to lead the attack on the aura gas producing factory situated next to the Imperial base of operations situated in the old Hutt castle.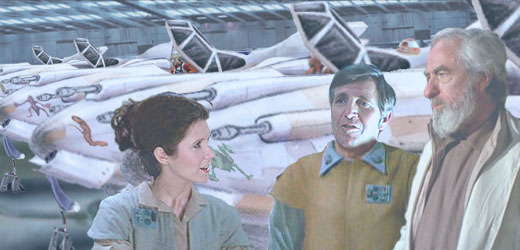 Shortly afterward, Han and Chewie are inside the Millennium Falcon preparing the ship for take-off. Leia calls through on the ship-to-ship comlink, seeking reassurance from her husband, and then General Lando Calrissian calls to confirm the fleet is ready to depart.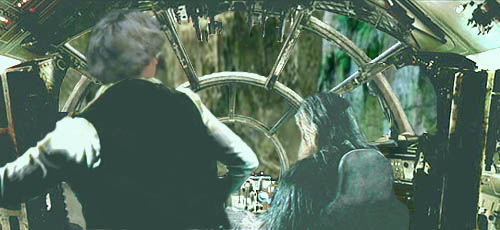 You can see the VE artwork in the 'Mon Cal' art gallery as well as in the online illustrated story, and you can discuss this in the forum here !
At the end of January, starwars.com announced the director for the Official Episode VII ! Confirming a recent flurry of internet rumours, J.J. Abrams will direct the first sequel episode, apparently persuaded to take the helm by producer Kathleen Kennedy herself ! Abrams, born in 1966 and a self-confessed Star Wars fan, is known for his two Star Trek 'reboot' movies and the Spielberg produced Super 8, a 'fun 80s' movie following the adventures of a group of kids against the US military... and an alien !
We shall have to see what Abrams can bring to the Star Wars franchise, but this has turned out to be a popular and astute move by Kennedy.
Nathaniel Reed, 27th January 2013