PREQUEL TRILOGY
Episode I
The Phantom Menace
The Virtual Edition
Episode II
Attack of the Clones
The Virtual Edition
Episode III
Revenge of the Sith
The Fans' Virtual Edition
The Spies' Virtual Edition
Trailers
SEQUEL TRILOGY
PORTAL SITE
The Virtual Edition
Episode VII
Plague of Doom
The Virtual Edition
Episode VIII
The Darkness Within
The Virtual Edition
Episode IX
Title tba
The Virtual Edition
Map of the Star Wars

by Nathaniel Reed, 9/2005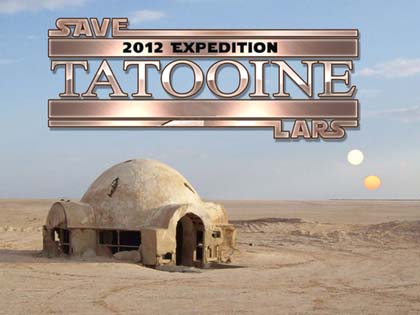 The Prophecy
And in time of greatest despair, there shall come a savior, and he shall be known as : THE SON OF THE SUN.
And he shall bring Balance to the Force.
"Journal of the Whills, 3:12"
Welcome to
Nathaniel Reed's


:: A trilogy of fan-fic set after Episode VI Return of the Jedi, and inspired by George Lucas' historical draft concepts ::
July 2011
Escaping Kessel !
29th July 2011
Following on from the last artwork depicting Luke and our heroes escaping Kessel, we now see them boarding the Millennium Falcon, and racing to get settled in prior to a quick getaway !
In this image, Leia leads King Oxus and his neice Princess Alana Seren into the main forward hold, while Chewie slaps the boarding ramp hatch control. Han, running for the cockpit, calls over to Luke to man the quad gun and get ready for pursuers !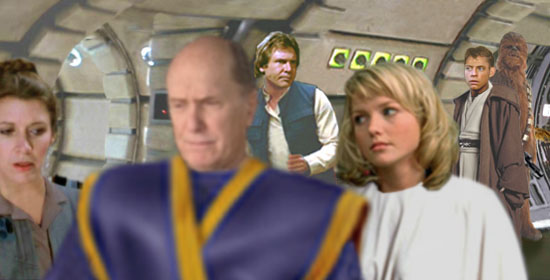 Recreating this interior 'plate' of the Falcon required much patient and methodical image stitching, layering several 'cut-outs' from various screenshots from both The Empire Strikes Back and A New Hope, the latter primarily for a relatively clear view of the closed boarding ramp hatch. There may be a certain liberty in the accuracy of the angle of view, but I was keen to try and show this curved corridor from close to the bukhead entrance of the main forward hold, past the cockpit access corridor, right through to the main boarding hatch.
You can see the VE artwork in the 'Kessel' art gallery as well as in the online illustrated story, and you can discuss this in the forum here !
The Official Site recently revealed the cover and release date of the once-delayed James Luceno novel covering the infamous and mysterious Darth Plagueis ! December 27th 2011 will see the hardback and e-book publication of this very intruiging novel by a popular Star Wars author, of a briefly-referred movie character who, according to the tie-in reference and EU material, appears to be a Munn... !
The Official Site also recently released a short teaser trailer showcasing some of the deleted scenes from the Original Trilogy. One hopes that not all scenes were presented, that others exist, but the short clips we saw, albeit grainy and effects-incomplete, certainly stoke the excitement for die-hard fans such as myself who have heard of the scenes and may even have seen clips or stills, but have yet to see them in their entirety. A scene such as Luke building his sword may still have had some further editing, so until we can review the blu-ray disc itself, we shall have to wait and see !
Nathaniel Reed, 29th July 2011