PREQUEL TRILOGY
Episode I
The Phantom Menace
The Virtual Edition
Episode II
Attack of the Clones
The Virtual Edition
Episode III
Revenge of the Sith
The Fans' Virtual Edition
The Spies' Virtual Edition
Trailers
SEQUEL TRILOGY
PORTAL SITE
The Virtual Edition
Episode VII
Plague of Doom
The Virtual Edition
Episode VIII
The Darkness Within
The Virtual Edition
Episode IX
Title tba
The Virtual Edition
Map of the Star Wars

by Nathaniel Reed, 9/2005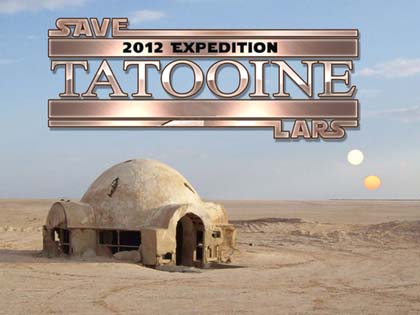 The Prophecy
And in time of greatest despair, there shall come a savior, and he shall be known as : THE SON OF THE SUN.
And he shall bring Balance to the Force.
"Journal of the Whills, 3:12"
Welcome to
Nathaniel Reed's


:: A trilogy of fan-fic set after Episode VI Return of the Jedi, and inspired by George Lucas' historical draft concepts ::
March 2012
Inside Aquliae Base hangar bay
30th March 2012
Leia Solo leads her brother, Master Jedi Luke Skywalker, into the vast cavern complex that makes up Aquilae Base on the ocean world of Mon Calamar.
The two starfighters flit across the moored and docked spacecraft below. The natural properties of the coral above their heads scrambles all probing comscan sweeps, thus creating the perfect defence against the Imperial Empire. Although the planet is now well-known to the remnants of the Empire since the climactic days of the Second Death Star, there are so many coral islands that it is not valid for the resource-limited Imperials to mount a major attack. Of course, Emperor Mas Amedda has in the meantime been concocting a dastardly and nefarious plan of his own.....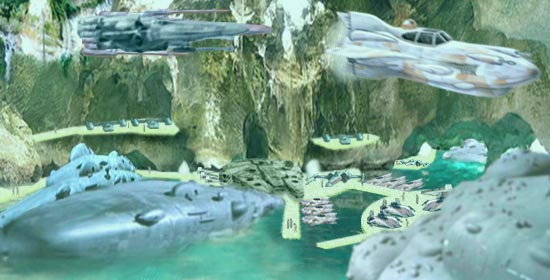 You can see the VE artwork in the 'Mon Cal' art gallery as well as in the online illustrated story, and you can discuss this in the forum here !
In early March, we heard the sad news of the passing of Ralph McQuarrie. Reported at TFN and BBC, and with some words from George Lucas himself, Ralph was instrumental from the very beginning to visualise Lucas' wild imaginings for his "space opera", creating a look and style that pervaded all six feature film episodes, and in fact continues to inspire the concept artists of the current Clone Wars series too.
And finally, in late March, another (!) padawan arrived, Martha. At this rate, I'll be able to open a Jedi Academy and call a Council to order !!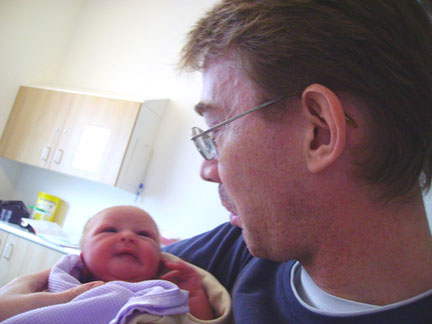 Nathaniel Reed, 30th March 2012