PREQUEL TRILOGY
Episode I
The Phantom Menace
The Virtual Edition
Episode II
Attack of the Clones
The Virtual Edition
Episode III
Revenge of the Sith
The Fans' Virtual Edition
The Spies' Virtual Edition
Trailers
SEQUEL TRILOGY
PORTAL SITE
The Virtual Edition
Episode VII
Plague of Doom
The Virtual Edition
Episode VIII
The Darkness Within
The Virtual Edition
Episode IX
Title tba
The Virtual Edition
Map of the Star Wars

by Nathaniel Reed, 9/2005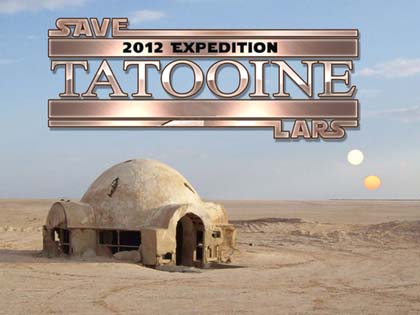 The Prophecy
And in time of greatest despair, there shall come a savior, and he shall be known as : THE SON OF THE SUN.
And he shall bring Balance to the Force.
"Journal of the Whills, 3:12"
Welcome to
Nathaniel Reed's


:: A trilogy of fan-fic set after Episode VI Return of the Jedi, and inspired by George Lucas' historical draft concepts ::
September 2012
Aquilae Base and droids' briefing
29th September 2012
This month sees two images illustrating events at Aquilae Base on the water world of Mon Calamar.
In Episode VII : Plague of Doom, when Han pilots the Millennium Falcon back to the Galactic Alliance's secret military base, our heroes' return is tracked by a vigilant Aquilian Ranger on sentry duty.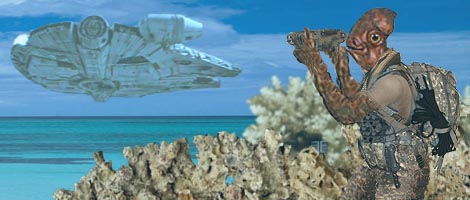 A little while later, the droids R2-D2 and C-3PO, introuduced by Leia, begin their presentation of their findings inside the Imperial gas-production facility on the Hutt world of Kessel.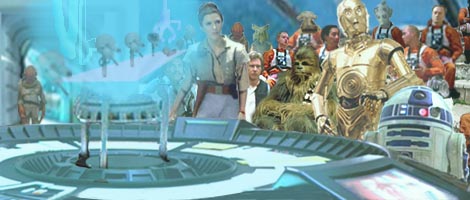 You can see the VE artwork in the 'Mon Cal' art gallery as well as in the online illustrated story, and you can discuss this in the forum here !
Nathaniel Reed, 29th September 2012