PREQUEL TRILOGY
Episode I
The Phantom Menace
The Virtual Edition
Episode II
Attack of the Clones
The Virtual Edition
Episode III
Revenge of the Sith
The Fans' Virtual Edition
The Spies' Virtual Edition
Trailers
SEQUEL TRILOGY
PORTAL SITE
The Virtual Edition
Episode VII
Plague of Doom
The Virtual Edition
Episode VIII
The Darkness Within
The Virtual Edition
Episode IX
Duel of the Fates
The Virtual Edition
Map of the Star Wars

by Nathaniel Reed, 9/2005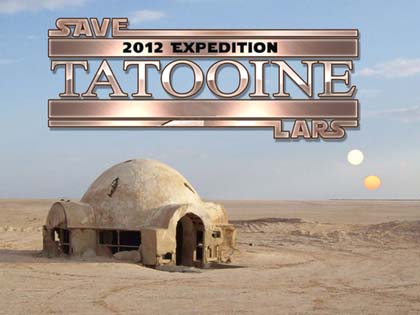 The Prophecy
And in time of greatest despair, there shall come a savior, and he shall be known as : THE SON OF THE SUN.
And he shall bring Balance to the Force.
"Journal of the Whills, 3:12"
Welcome to
Nathaniel Reed's


:: A trilogy of fan-fic set after Episode VI Return of the Jedi, and inspired by George Lucas' historical draft concepts ::
FAQs
February 2014
TIE fighters ambush the Corallers over Kessel !
28th February 2014
In the Star Wars sequel trilogy fan-fic, Episode VII : Plague of Doom, the action continues when Imperial TIE fighters ambush Leia's 'Devil Squadron' ! The Galactic Alliance starfighters are made up of Mon Cal Corallers piloted by Leia's team of Jedi students, with support from the seven Jedi Elders flying A-Wings.
As the Alliance fighters line up to enter the narrow and steam-filled rift crevice that will lead them towards the Imperial factory, the TIE sentry ships dive in from above ! They immediately pick off the trailing Coraller fighter, prompting the other ships to break off their attac run and engage the enemy craft.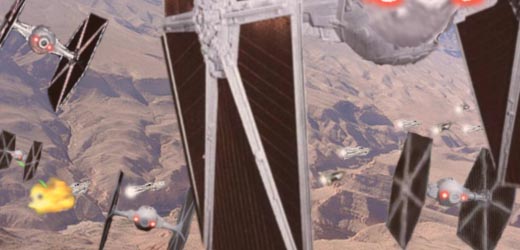 Alarmed, Leia glances at the rapidly increasing count on Artoo's translator screen. The astro-mech droid verifies that there are fifty enemy craft incoming !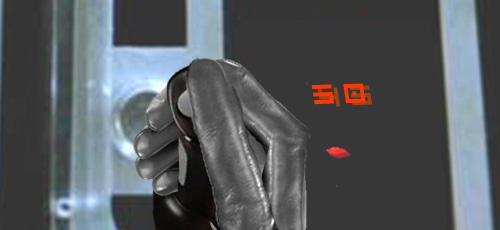 You can see the VE artwork in the 'Kessel' art gallery as well as in the online illustrated story, and you can discuss this in the forum here !
Following the introduction of the ship's droid, Chopper, last month, the online magazine 'Entertainment Weekly' now reveals the crew of the hero ship, 'Ghost', from the forthcoming animated series 'Star Wars : Rebels'. These original and 'modern' characters partially hark back to the 'trio' of the Original Trilogy, in so far as we have the kid whose eyes are about to be opened, the muscular alien first-mate [and not without its own echoes of early McQuarrie sketches for Chewbacca !], the matriarchal 'leader', the 'live wire' who prefers action over "sneaking around", and the reluctant Jedi in hiding. Slated for a late 2014 release, we shall have to see how these new characters sit in the Star Wars universe, and how well they compare to the previous core characters of the OT, the PT, and the CW series.
Nathaniel Reed, 28th February 2014