PREQUEL TRILOGY
Episode I
The Phantom Menace
The Virtual Edition
Episode II
Attack of the Clones
The Virtual Edition
Episode III
Revenge of the Sith
The Fans' Virtual Edition
The Spies' Virtual Edition
Trailers
SEQUEL TRILOGY
PORTAL SITE
The Virtual Edition
Episode VII
Plague of Doom
The Virtual Edition
Episode VIII
The Darkness Within
The Virtual Edition
Episode IX
Duel of the Fates
The Virtual Edition
Map of the Star Wars

by Nathaniel Reed, 9/2005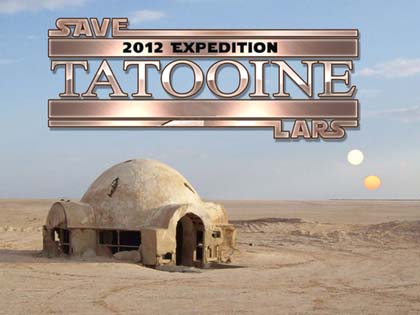 The Prophecy
And in time of greatest despair, there shall come a savior, and he shall be known as : THE SON OF THE SUN.
And he shall bring Balance to the Force.
"Journal of the Whills, 3:12"
Welcome to
Nathaniel Reed's


:: A trilogy of fan-fic set after Episode VI Return of the Jedi, and inspired by George Lucas' historical draft concepts ::
FAQs
March 2016
Episode VIII in Croatia !
31st March 2016
Unsurprisingly, the tenacious bothan spies - the Dubrovnik locals - have managed to smuggle out pictures and video of the set dressing at the Croatian location for Episode VIII ! In this video hosted at MakingStarWars, we get a fascinating glimpse of the work that's been carried out, and a hint of what's to come ! It's great seeing existing historical city streets be given a 'futuristic' twist to create street-cafés ! Where I had thought - hoped - this new architecture was Hutt, I'm not so sure now.... but anything is possible with CG !

Interestingly, there seems to be a chase sequence involving landspeeders within the city streets, as well as an equine stunt that's possibly another chase and incorporating John Boyega's character Finn. In addition, in scenes reminiscent of Jabba's Sail Barge from Episode VI : Return of the Jedi, filming took place on the open deck of a yacht moored in the Mediterranean harbour. Many of the actors on the yacht and on the streets wore dark overcloaks, but it was difficult to determine if these were character costumes or to simply hide the costumes that were underneath !
In other Episode VIII news, reports have surfaced of Laura Dern's character : it's implied that she's affiliated with the New Republic, but with General Leia gravely injured, she takes over the loyal Resistance movement, and has antagonistic scenes with Oscar Isaac's character Poe Dameron. In addition, there are hints of Poe's costume here. Also, some minor reports on Pinewood scenes, namely seeing Luke roaming through a casino set, which might be tied in with the Dubrovnik decor....
Right at the end of March, an interview with Ewan McGregor surfaced that touched upon the prospect of the actor returning as Obi-Wan Kenobi in a 'Star Wars Anthology Story', and, notwithstanding his own eager interest, it's implied that he has indeed been approached.... !
In the illustrated fan-fic Episode VII : Plague of Doom Leia has just successfully torpedoed the aura gas factory, and set off a chain reaction of explosions back to wards the Imperial complex !
Inside his laboratory, Doctor Bloodory exclaims in surprise as pipes rupture and vent the deadly gas ! Enveloped by the highly toxic concentrations, the evil scientist suffocates in the cloud of gas !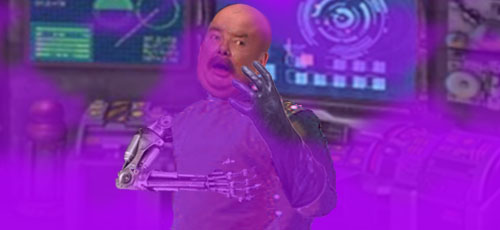 You can see the VE artwork in the 'Kessel' art gallery as well as in the online illustrated story, and you can discuss this in the forum here !
With the writing of Episode IX : Duel of the Fates I'm faced with an overly long story - which in itself may not be a bad thing for the climax of a trilogy ! - and potentially several story arcs all culminating over a period of time. Although the story drafting is not completely finished, and I haven't fully completed re-formatting it into a 'shooting script' style of presentation, I've begun re-building the script from its closure back towards its beginning, to see if in shuffling certain scenes around, I can improve the pacing of these climaxes. One challenge I face is that one story arc termination leads to the others, so I'm unable to move that particular one around much ; likewise, the sibling heroes' conclusions ought to neatly finish together - or as close as possible - so their preceeding scenes in sequence and pacing may need to be reviewed ; and this is where the first story arc that revolves earlier could be utilised by being extended a little more......
Nathaniel Reed, 31st March 2016